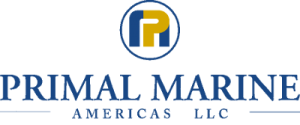 Primal Marine Americas, LLC, born as a subdivision of Primal Marine Ltd., that gathers a first-class experienced team of brokers focused on tanker shipping niche markets.

We want to become the most trusted and reliable long term partner in the ship brokerage industry. We will strive to anticipate, meet and exceed expectations of our clients, through responsiveness and agility.
We are looking forward to the challenges ahead with optimism and continue to work diligently and tirelessly 24/7 always adhering to the highest standards and

business

ethics.

Partner
\

Experienced senior management team

\
PMA's broker team consists of senior brokers with over 90 years of combined commercial experience whose diverse backgrounds offer a wider perspective with in-depth analysis and understanding of the global shipping and oil industry
\

Efficient and dependable operations

\
Our team is actively involved in the spot, period chartering of tankers to sovereign state oil companies, major oil companies and international traders. We also specialize in niche areas and are involved in project development.
\

Strong Customer relationships

\
PMA provides world class, transparent, accurate and timely intelligence so that our clients can make well-informed decisions in the face of continuously evolving developments in the shipping industry.